Our Website Uses Cookies
We and the third parties that provide content, functionality, or business services on our website may use cookies to collect information about your browsing activities in order to provide you with more relevant content and promotional materials, on and off the website, and help us understand your interests and improve the website.
For more information, please contact us or consult our Privacy Notice.
Your binder contains too many pages, the maximum is 40.
We are unable to add this page to your binder, please try again later.
This page has been added to your binder.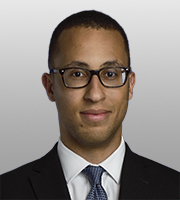 Joe Jones is an associate in the technology and media practice group, having joined the firm as a trainee solicitor in 2014.
Mr. Jones advises emerging and leading companies on data protection and intellectual property issues, including cybersecurity, copyright, trademarks, and e-commerce. He has experience advising companies in the technology, pharmaceutical, and media sectors. His practice encompasses regulatory compliance and advisory work. He regularly provides strategic advice to global companies on complying with data protection laws in Europe and the UK.
Advising leading Internet-based companies and healthcare, pharmaceutical and medical device companies on privacy, data protection and cybersecurity matters.
Tracking and advising on law reforms, including in relation to the proposed EU General Data Protection Regulation, consumer rights legislation, the European Commission's Digital Single Market Strategy proposals, and other technology-related legal and policy initiatives.
Advising pharmaceutical and technology industry clients on various IP and technology matters, including providing guidance on copyright and trade secrets legislation.
Advising industry and trade associations on the trade impact of the UK referendum to exit the European Union.
Advising organizations on EU economic sanctions, export controls, and other international trade and treaty matters.
Advising Privacy International, the privacy-rights NGO, with respect to data privacy and human rights laws.
Advising a leading children's charity on intellectual property issues.
Advising the Public International Law and Policy Group on asylum and international human rights law with respect to Syrian refugees in Turkey.
Memberships and Affiliations
European Intellectual Property Review, Deputy Editor
Paralegal at Thomson Reuters (Practical Law) (2012-2013)