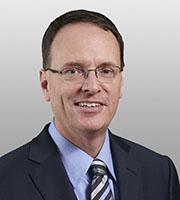 Stuart Irvin advises clients on a wide range of intellectual property and commercial transactions, including joint ventures, strategic alliances, and licensing agreements. He has worked extensively with video game publishers and developers on the in-licensing of intellectual property and on the creation of esports leagues. His work on esports matters has included assistance in structuring the league to reduce risk to the parent company and the drafting of contracts with media partners, teams, players, sponsors and other stakeholders.
Mr. Irvin has negotiated and drafted complex settlement agreements to resolve disputes over patents, trademarks, and other intellectual property assets. He regularly represents clients in settlement matters involving cases brought by non-practicing entities (trolls) and in connection with the unblocking patent licenses that are given to resolve disputes between competitors. His work in patent settlement transactions includes agreements where the patent license has competition or regulatory ramifications. He advises on patent settlements in matters pending before the International Trade Commission in Section 337 actions and before the District Courts. He also works on settlements of matters before international arbitration tribunals, including proceedings against sovereign entities and in countries where rule of law concerns make enforcement difficult.
Mr. Irvin works on a regular basis with colleges, universities and museums, both domestically and abroad, and provides advice on governance, risk management, intellectual property and other legal matters.
Mr. Irvin was involved in many high-profile internet transactions during the bubble years and continues to provide advice to clients on content creation and licensing, technology development and acquisition, online marketplaces, cloud services transactions, and data licensing. He has drafted agreements relating to the development and distribution of apps for smart phones, tablet computers and streaming video platforms.
Mr. Irvin is qualified to practice law in England and Wales and has been admitted to the Roll of Solicitors in Ireland but is not currently practicing in Ireland.