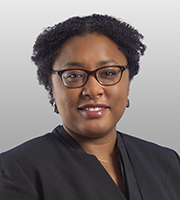 Tess Hamilton, an associate in our Palo Alto office, practices in our Intellectual Property group, focusing on Patent Litigation.
Ms. Hamilton has represented clients in a variety of litigation matters. She has experience representing innovator pharmaceutical companies, major electronics manufacturers, and leading software companies, as well as companies in the media and banking industries.
Ms. Hamilton is admitted to the bar in California.