Tess A. Hamilton
Associate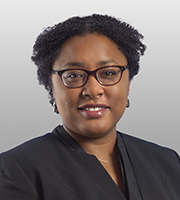 Tess Hamilton, an associate in our Palo Alto office, practices in our Technology and IP Transactions Practice Group.

Ms. Hamilton has represented clients in a variety of transactional matters, including work on various commercial and licensing agreements, as well as terms of service and privacy policies for online service providers. She has also provided IP support for M&A transactions.

Ms. Hamilton was previously a member of our Patent Litigation Practice Group, where she represented innovator pharmaceutical companies, major electronics manufacturers, and leading software companies, as well as companies in the media and banking industries, in high-stakes litigation.

Ms. Hamilton is admitted to the bar in California.