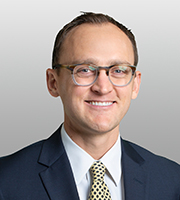 Sean Howell has a range of experience in trial and appellate matters. He has particular expertise in cutting-edge issues in antitrust law, having represented clients in high-technology industries in both litigation and high-stakes government investigations. His practice has also focused on appellate litigation, commercial litigation, and media law.
Prior to joining Covington, Mr. Howell clerked for Judge Charles R. Breyer of the U.S. District Court for the Northern District of California and Judge Kim McLane Wardlaw of the U.S. Court of Appeals for the Ninth Circuit. He earned his J.D. from the University of California, Berkeley, School of Law, where he was an editor of the California Law Review and articles editor of the Ecology Law Quarterly.
Mr. Howell has published articles on the First Amendment, telecommunications law, and antitrust law. His scholarship has been cited by the Ninth Circuit Court of Appeals. He is a former journalist.