Ryan A. Hussey
Staff Attorney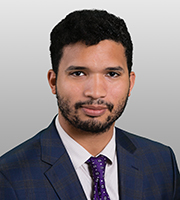 Mr. Hussey is a Staff Attorney in the Washington office, specializing in discovery for complex litigation and regulatory matters.
Mr. Hussey supervises teams of contract attorneys in document intensive litigation to provide quality control, workflow, scheduling, reporting, and timely delivery of work product. He works extensively with associates and partners to develop theirs cases in an efficient and cost-effective manner.
Mr. Hussey uses his language skills to manage cases requiring foreign language expertise, as well as translations and interpretation.