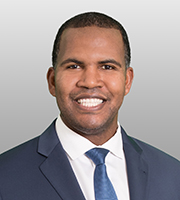 Pierre Hines provides investigation, litigation, and regulatory counseling services to corporate clients across the defense, healthcare, and information technology industries. He conducts internal investigations involving alleged fraud and public procurement regulatory violations. Mr. Hines litigates contract disputes in federal courts and administrative tribunals. He also counsels clients in connection with regulatory issues arising under government contracts and international trade controls regulations.
Prior to joining Covington, Mr. Hines was a law clerk to the Honorable Gerald Bruce Lee of the U.S. District Court for the Eastern District of Virginia.
Prior to law school, Mr. Hines served as a Captain in the Military Intelligence branch of the U.S. Army. He worked as an Assistant Capability Manager of an information technology program and, before that, as an Intelligence Officer on a Brigade Combat Team.