Nicholas Hailey
Associate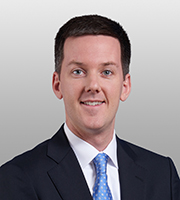 Nick Hailey represents a variety of clients in high-stakes, complex litigation matters, with a particular expertise in defending product liability actions, mass torts, and commercial litigation matters. He has significant trial experience and has argued dispositive motions in both federal and state courts.
Mr. Hailey has represented clients across all stages of litigation, including developing case strategy, managing fact and expert discovery, overseeing major briefing efforts, and handling trial and appeals.
Mr. Hailey has also counseled clients on a wide range of employment law matters, including compliance with federal and state laws, as well as litigating cases involving discrimination, retaliation, whistleblowing, and wrongful termination claims. He also has experience handling internal investigations and related civil proceedings, in addition to maintaining an active pro bono practice.