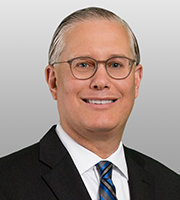 Gary Heimberg's practice focuses on public policy and government affairs matters for pharmaceutical and consumer health care clients. He has substantive knowledge of the current legislative and policy issues facing the pharmaceutical industry, including in the areas of intellectual property, OTC medicines, vaccines, biodefense, and FDA reform. Mr. Heimberg has also facilitated the implementation of internal policies and procedures to adhere to federal compliance requirements.
Mr. Heimberg's pharmaceutical industry experience spans all spheres, including in-house, trade association, government and private practice positions.
Prior to joining Covington, he served as the director of federal government relations for a major pharmaceutical company, as vice president of federal affairs for a major industry trade association, as a staff member with and on the floor of the U.S. Senate, and in private practice with another international law firm.