Our Website Uses Cookies
We and the third parties that provide content, functionality, or business services on our website may use cookies to collect information about your browsing activities in order to provide you with more relevant content and promotional materials, on and off the website, and help us understand your interests and improve the website.
For more information, please contact us or consult our Privacy Notice.
Your binder contains too many pages, the maximum is 40.
We are unable to add this page to your binder, please try again later.
This page has been added to your binder.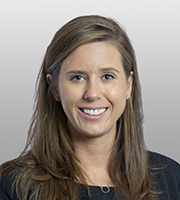 Emma Heffernan advises public and private companies. on mergers and acquisitions, fundraisings, licensing arrangements, commercial contracts, and general corporate governance issues across a number of industries.
Bacardi Limited on its acquisition of a stake in an Irish whiskey company.
The United States Tennis Association on corporate law matters.
The NFL in relation to its partnership with Tottenham Hotspur Football Club.
Central European Media Enterprises on the sale of its Croatian and Slovenian operations to United Group's Slovenia Broadband.
One of the world's leading tyre manufacturers on its acquisition of a tyre distribution business.
An international online retailer with a commercial contract.
A global social networking company in relation to online advertising.
Allergan plc in connection with its acquisition of two UK companies.
Qualcomm, Inc. on its $2.5 billion recommended cash offer for CSR plc.
Merck & Co. Inc. on several global integrations.
Illumina, Inc. on various corporate governance matters.
Allergy Therapeutics plc on a several fundraisings and various corporate law matters.
Working with Kids in Need of Defense UK to provide children and young people with pro bono immigration legal advice.
Provide advice to Evidence for Development, a charity dedicated to improving the effectiveness of development aid through economic analysis.
Paramount Pictures Corporation, Intern
ABC Studios, Intern