Your binder contains too many pages, the maximum is 40.
We are unable to add this page to your binder, please try again later.
This page has been added to your binder.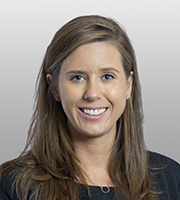 Emma Heffernan advises public and private companies. on mergers and acquisitions, fundraisings, licensing arrangements, commercial contracts and general corporate governance issues across a number of industries.
Qualcomm, Inc. on its $2.5 billion recommended cash offer for CSR plc.
Merck & Co. Inc. on several global integrations.
Illumina, Inc. on various corporate governance matters.
A global organisation on the acquisition of an online retailer.
Allergy Therapeutics plc on its placing to raise proceeds of approximately £20 million.
An international online retailer with a commercial contract.
A global social networking company in relation to online advertising.
An American sports league with a commercial contract.
Provide advice to SolarAid, an international charity that combats poverty and climate change.
Provide advice to Evidence for Development, a charity dedicated to improving the effectiveness of development aid through economic analysis.
Paramount Pictures Corporation, Intern
ABC Studios, Intern