Your binder contains too many pages, the maximum is 40.
We are unable to add this page to your binder, please try again later.
This page has been added to your binder.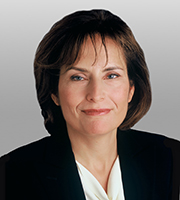 Deborah Garza co-chairs the firm's global Antitrust and Competition Law Practice Group. Ms. Garza has been a trusted advisor to firms from several members of the Fortune 10 to mid- and small-cap companies on strategic transactions, civil investigations, criminal investigations and litigation. She also regularly counsels companies on day-to-day compliance and other advisory matters, leveraging more than 35 years of experience in government leadership positions as well as private practice.
Memberships and Affiliations
American Bar Association
Federalist Society
Global Competition Review, "Pathmaker for Diversifying Competition Practice" Award (2017)
Global Competition Review, "Women in Antitrust" (2016, 2013)
Latinvex, "Latin America's Top 50 Female Lawyers" (2015)
Euromoney, Americas Women in Business Awards, "Best in Antitrust & Competition" (2013)
Best Lawyers in America, Antitrust (2013-2017)
Competition Law360, "Most Admired Attorneys" (2010)
The National Law Journal, "Washington's Most Influential Women Lawyers" (2010), "50 Most Influential Women in America" (2007), and "100 Most Influential Lawyers in America" (2006)
Chambers USA - America's Leading Business Lawyers, Antitrust (2009-2017)
Chambers Global, Competition/Antitrust (US) (2012-2017)
LawDragon, 500 Leading Lawyers in America (2014)
Legal 500 US, Antitrust - Cartel and Civil Litigation (2015-2017); Antitrust - Mergers Control (2013-2017)
Benchmark Litigation, Euromoney's list of the Top 250 Women in U.S. Litigation (2012-2013)
Euromoney, Benchmark: Expert Guide to America's Leading Litigation Firms and Attorneys - Antitrust Litigation Star, DC (2013-2015) and US (2015)
Washington DC Super Lawyers, "The Top 100 and The Top 50 Women" (2013-2014)
Washington DC Super Lawyers, Antitrust Litigation (2007-2017)
Who's Who Legal, Competition (2010-2017)
Washingtonian, Best Lawyers (2011, 2013)