Our Website Uses Cookies
We and the third parties that provide content, functionality, or business services on our website may use cookies to collect information about your browsing activities in order to provide you with more relevant content and promotional materials, on and off the website, and help us understand your interests and improve the website.
For more information, please contact us or consult our Privacy Notice.
Your binder contains too many pages, the maximum is 40.
We are unable to add this page to your binder, please try again later.
This page has been added to your binder.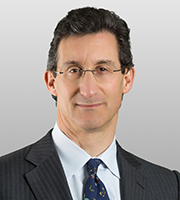 Simon Frankel is an experienced litigator who focuses his practice on copyright and trademark disputes, with an emphasis on the technology and consumer products sectors. He is chair of Covington's Intellectual Property Rights practice group and a member of the firm's Management Committee.
Mr. Frankel has also led defense of numerous consumer class actions, including unfair competition and false advertising claims under California Business and Professions Code Section 17200, and Internet privacy claims under the Electronic Communications Privacy Act and Computer Fraud and Abuse Act. He has served as lead counsel to numerous Internet service providers in putative class actions asserting privacy claims where we obtained dismissals at the pleading stage.
In addition to his litigation practice, Mr. Frankel assists clients on a range of digital issues, anti-counterfeiting efforts, and policy work before the U.S. Copyright Office.
He is also a recognized authority in the field of art law, where he has handled disputes involving cultural property claims, title issues, moral rights claims, and resale royalties and also advised on a range of fine art transactions. He teaches a class on Art and the Law at Stanford Law School.
Lead counsel for Deere in one-week bench trial enforcing rights in green and yellow color trademark on agricultural equipment, resulting in judgment for Deere on both infringement and dilution claims and entry of injunction. The ruling was recognized by Law360 as one of the "Top 10 Trademark Rulings" of 2017.
On behalf of numerous Internet service providers, obtained dismissals of putative class actions asserting privacy claims under Computer Fraud and Abuse Act, Electronic Communications Privacy Act, and Video Privacy Protection Act.
Represented Microsoft in defeating copyright infringement claims concerning Bing search engine.
Represented Samsung in defeating right of publicity action brought by Olympic athletes.
On behalf of the Museum of Fine Arts, Boston, defeated claims by parties seeking to attach Persian antiquities in efforts to enforce a judgment against Iran, Rubin v. Museum of Fine Arts, Boston (1st Cir. 2013), and claim to Austrian expressionist painting, Museum of Fine Arts, Boston v. Seger-Thomschitz (1st Cir. 2010).
Represented Samsung in defeating copyright and trademark claims concerning printer software.
Obtained dismissal with prejudice at pleading stage of two cases against pharmaceutical companies alleging false advertising, unfair competition, and fraud claims. Jarrett v. InterMune (9th Cir. 2011); Ostergard v. Adams Respiratory Therapeutics, Inc. (C.D. Cal. 2008).
Represented plaintiff on successful rehearing in Toney v. L'Oreal USA, Inc., 406 F.3d 905 (7th Cir. 2005), concerning Copyright Act preemption of state rights of publicity.
Represented Corbis Corporation in numerous copyright enforcement matters concerning unauthorized use of visual images.
Filed numerous amicus briefs on behalf of Law Center to Prevent Gun Violence in support of constitutionality of restrictions on concealed carry of loaded firearms.
Represented artist sued by Mattel for copyright and trademark infringement for using Barbie doll in artistic photographs—defeated preliminary injunction motion, prevailed on summary judgment (affirmed by the Ninth Circuit), and ultimately recovered over $2 million in fees and costs. Mattel v. Walking Mountain Productions, 353 F.3d 792 (9th Cir. 2003).
State of California v. L.T. Represented defendant in criminal misdemeanor trial; acquitted on all charges.
Represented historical society in copyright action concerning enforceability of contractual restrictions on public domain works; case settled favorably for society.
Advised traditional letter press on copyright and trademark issues.
Represented non-profit in obtaining temporary restraining order preventing use of confusingly similar trademark in political campaign.
Memberships and Affiliations
Stanford Law School, Lecturer-in-Law (teaching Art and the Law) (2012-present)
Berkeley Law School, Lecturer-in-Law (teaching Privacy Litigation (2017)
San Francisco Arts Commission, Commissioner (2013-present)
California State Bar Commission on Judicial Nominee Evaluation, Commissioner (2012-2015)
Legal Aid Society-Employment Law Center, Board of Directors (2008-2015)
American Law Institute (Member 2007-present) ; Advisory Group for Restatement of the Law of Copyright (2015-present)
Copyright Society of USA, Member (Trustee, 2012-2015; Chair, Northern California Chapter, 2009-2012)
American Bar Association
State Bar of California
Burton Award for Distinguished Legal Writing (2015)
Best Lawyers in America, Recognized for Litigation - Intellectual Property (2012-2018)
Legal 500 US, Recognized for Intellectual Property: Copyright; Trademarks: Litigation (2013-2017); Media, Technology & Telecoms: Marketing & Advertising and Technology: Data Protection & Privacy (2013)
Euromoney's Benchmark Litigation, State Star, CA (2013-2014)
Daily Journal, Top 30 Intellectual Property Lawyers in California (2005)