Your binder contains too many pages, the maximum is 40.
We are unable to add this page to your binder, please try again later.
This page has been added to your binder.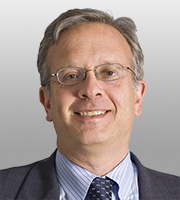 Robert Fram is one of the leaders of the firm's patent litigation group, having served as co-chair from 2008 through 2013. He is resident in the firm's San Francisco office. He has substantial experience litigating patent, copyright, trade secret, and licensing cases. Mr. Fram's trial experience includes proceedings in federal and state courts in California, New Jersey, Texas, and the International Trade Commission.
Mr. Fram has been recognized by Chambers USA and Best Lawyers in America as a leading IP lawyer, and the San Francisco and Los Angeles Daily Journal named him one of the "Top 50 IP Litigators in California." He is a past President of the Association of Business Trial Lawyers (Northern California).
CCP Systems AG v Samsung Electronics Corp. Ltd. et al. (D. New Jersey). Led the trial team representing Samsung in a suit alleging copyright and patent infringement relating to software used by printers. The trial resulted in a defeat of all of CCP's claims against Samsung.
Mobile Device Litigation. Mr. Fram led the team that decisively wiped out a half-billion dollar damages and injunction claims, part of Covington's successful defense of one of the world's largest smartphone and tablet manufacturers. The case involved the assertion of six allegedly standards essential patents. In a notable victory for our client, the Court ruled that an injunction cannot be obtained to enforce a patent that declared essential to a standard and is subject to a FRAND commitment.
Bockstar Technologies, LLC v. Cisco Systems, Inc. Represented Bockstar Technologies against Cisco Systems in patent litigation in Delaware. Bockstar alleges infringement by Cisco of fundamental switching and routing patents.
In the Matter of Certain Electronic Devices, Including Handheld Wireless Communications Devices, Investigations Nos. 337-TA-667 and 337 TA 673. Represented Samsung in this ITC investigation.
Ariba v. Emptoris (E.D. Texas). Secured a jury verdict for Ariba Inc., including a finding that two patents involving online auction technology were valid and infringed.
Overture Services, Inc. v. Google Inc. (N.D. California). Represented Yahoo! subsidiary, Overture Services, in a lawsuit alleging infringement of Overture's pioneering paid search patent. In a highly-publicized settlement, Google took a license to this patent and several related patents.
Fortinet, Inc. v. Trend Micro Incorporated (N.D. Cal.). Represented Trend Micro in patent litigation concerning anti-virus technology.

NTP v. Palm (D. Delaware). Represented Palm against NTP regarding the so-called "Blackberry patents;" successfully obtained a stay pending reexamination.
AMC Technology v. SAP AG, Inc. (E.D. Pennsylvania). Represented SAP AG in a trade secret and copyright dispute regarding Customer Relationship Management software.
Computer Associates v. Simple.com, et al. (E.D. New York). Represents Computer Associates before the U.S. District Court for the Eastern District of New York in this patent infringement case relating to Internet portal technology, in which Computer Associates was seeking declaratory judgment of invalidity, unenforceability, and non-infringement. Secured a Report & Recommendation of non-infringement from the Special Master.
RSA Data Security, Inc. v. Cylink Corporation, C96-20094 SW (N.D. California). Represented RSA Data Security, Inc. in litigation involving patent and license rights to public key and related encryption software, technology that has become central to electronic commerce over the Internet.
Fujitsu Ltd. v. Cirrus Logic, Inc. (Santa Clara Superior Court, California). Represented Fujitsu Ltd. in a large multi-party contract dispute concerning defective semiconductor chips sold to Fujitsu.
Hepting, et al. v. AT&T (N.D. California). Represented plaintiffs in this landmark case concerning alleged mass electronic surveillance of Internet and telephone communications by the NSA. Over the objections of the Department of Justice, Mr. Fram successfully persuaded the District Court that the case should not be dismissed on the basis of the State Secret privilege.
Greater Birmingham Ministries et al v. State of Alabama et al. Mr. Fram serves as Covington's lead counsel in a challenge to Alabama's Photo ID Law. Our case contends that the Alabama statute violates Section 2 of the Voting Rights Act as well as the United States Constitution. The case was filed in December 2015 and is presently pending.
Memberships and Affiliations
State Bar of California
Board Member, Jewish Family & Children's Services
Association of Business Trial Lawyers, President, Northern California Chapter (2002)
IAM Patent 1000 – The World's Leading Patent Professionals (2015-2016)
IAM Strategy 300 – The World's Leading IP Strategists (2014)
Chambers USA - America's Leading Business Lawyers (2004-2017)
Northern California Super Lawyers, Intellectual Property Litigation (2004-2017)
The Best Lawyers in America (2010-2017)
Legal 500 US (2015)
Daily Journal, Top IP Litigators in California (2008-2011)
Euromoney's Benchmark Litigation, Intellectual Property Local Litigation Star - CA (2013-2016) and Litigation Star - US (2013-2017)
Fellow, Litigation Counsel of America