Lucas Falco
Policy Advisor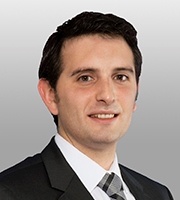 Lucas Falco, a Belgian qualified lawyer, is a policy advisor in the Public Policy Practice Group. Mr. Falco advises clients on EU public policy strategy and regulatory law with a particular focus on food, drugs and devices, environment, international trade, data privacy, and gaming.
His experience covers representing multiple international clients, such as EU trade associations on multiple aspects of EU law (including representation before courts and strategic advice).
Mr. Falco also worked with EU Member States on EU public policy, providing him with considerable knowledge and insights in various procedures at national and EU level, such as the notification Directive, implementation of EU law at the national level (including drafting of national implementation acts) and infringement proceedings.
Mr. Falco has significant experience in advocacy strategy and regulatory advice.
His expertise encompasses a broad range of environmental issues (e.g., single-use plastics, waste, hand hygiene), food and beverages (labeling requirements, market access), drugs and devices (market access, IPR), gaming, and international trade and customs (TRQs).