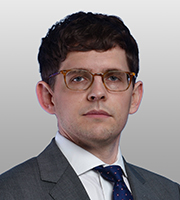 Burr Eckstut advises clients on strategic commercial transactions involving the development and exploitation of technology and data, including joint ventures, IP licensing, and outsourcing. He also advises clients on intellectual property issues arising in mergers and acquisitions.
Mr. Eckstut has particular expertise in fintech, with extensive experience in trading platforms and other financial market infrastructure, investment products, market and reference data, research, analytics, valuation, indexes and other benchmarks, and RegTech (regulatory technology).
Mr. Eckstut also has frequently advised on data licensing, developing data analytics, and forming data-oriented commercial partnerships.