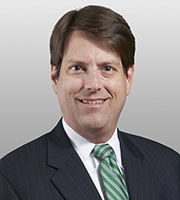 T.L. Cubbage is a seasoned advocate who represents energy businesses before courts and arbitral tribunals. He has appeared as counsel in disputes arising from oil and gas projects in the U.S., Latin America, and Africa and acts as co-chair of Covington's Energy Litigation group.
Mr. Cubbage has litigated many cases against the federal government and argued before arbitrators in both commercial and investor-state disputes. His experience includes disputes arising from production sharing contracts, joint operating agreements, asset sale agreements, onshore and offshore U.S. leases, environmental remediation, insurance contracts, and investment treaties. For three years, he served as a senior in-house counsel for a global oil, natural gas, and chemicals business.
Outside the law, Mr. Cubbage enjoys competition of another kind: he is a past winner of the Jeopardy! Tournament of Champions and Jeopardy! College Championship (1989), and has also competed in Jeopardy!'s Ultimate Tournament of Champions (2005) and Battle of the Decades (2014).