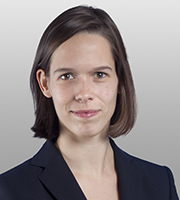 Laura Corbett advises clients on a wide range of antitrust issues including cartels and behavioral matters, merger control filings, abuse of dominance and state aid. Her practice covers Belgian and European competition law.

She advises clients across a diverse range of sectors, including, among others, media, telecommunication, electronics and semiconductor industries, industrial materials and consumer goods.
Ms. Corbett's experience includes international and Belgian cartel investigations. She has also assisted clients in Belgian, European and multijurisdictional merger procedures - advising parties to the transaction as well as third party complainants.