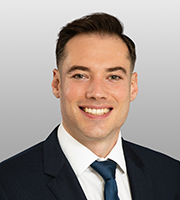 Brandon Caplan advises companies on the application of international trade controls, including economic sanctions, export controls, and antiboycott laws. He regularly counsels clients on compliance with U.S. sanctions, with a particular focus on sanctions targeting Russia and Iran. He advises on encryption regulations, compliance with export regulations for dual-use commercial products as well as defense articles and technology, and cross-border technology transfers. He also has helped clients to navigate and prepare voluntary disclosures involving sanctions and export controls and performed trade controls-related due diligence on numerous M&A transactions.
Mr. Caplan also represents clients in connection with international and cross-border disputes, and helps clients navigate complex issues arising out of U.S. trade agreements and treaties of the World Trade Organization (WTO).
Previously, Mr. Caplan served as a Signals Intelligence Analyst in the U.S. Army Reserve, where he developed intelligence reports on high priority targets.