Our Website Uses Cookies
We and the third parties that provide content, functionality, or business services on our website may use cookies to collect information about your browsing activities in order to provide you with more relevant content and promotional materials, on and off the website, and help us understand your interests and improve the website.
For more information, please contact us or consult our Privacy Notice.
Your binder contains too many pages, the maximum is 40.
We are unable to add this page to your binder, please try again later.
This page has been added to your binder.
Jeff Bozman
Special Counsel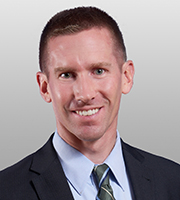 Jeff Bozman draws on his past experience as a Marine Corps officer to advise companies who do business with the United States Government. Mr. Bozman's practice includes procurement law and public policy, with an emphasis on national security issues. He has successfully represented clients in bid protests at both the GAO and the U.S. Court of Federal Claims.
Mr. Bozman helps companies secure approval from the Committee on Foreign Investment in the United States ("CFIUS") and craft efficient strategies to mitigate issues of foreign ownership, control or influence ("FOCI"). Mr. Bozman also advises government contractors on developments in labor and employment law, particularly with respect to Service Contract Act compliance.
Mr. Bozman maintains an active pro bono practice focused on veterans law and military personnel issues. He serves on the Board of Directors of the Armed Services Arts Partnership ("ASAP") and on the Advisory Board of the Lewis B. Puller, Jr. Veterans Benefits Clinic at William & Mary Law School.
Helped defense contractors craft and implement legislative and policy strategies to support major acquisition programs, including significant aircraft and vehicle programs for the Army, Air Force, and Marine Corps.
In the U.S. Court of Federal Claims, successfully defended the selection process for a multi-year AbilityOne contract worth more than $65 million.
Represented telecommunications, transportation, and cybersecurity companies in filings and negotiations with CFIUS and the Defense Security Service.
Successfully represented a large government contractor in proceedings before a military department Suspending and Debarring Official, resulting in a determination of present responsibility.
Advised Steve Ballmer on employment, pension, and other benefits matters in his acquisition of the Los Angeles Clippers NBA franchise from the Sterling Family Trust for a record sales price of $2 billion.
Successfully defended a $98 million contract for operations and maintenance services against a protest filed with the Government Accountability Office.
On behalf of government contractors, conducted internal investigations relating to the selection of a health care vendor; claims related to products on a military Qualified Products List; and accusations of improper spending from employee benefits trusts. Resolved all investigations with no findings of liability.
Blocked the improper administrative separation of two active duty transgender Army Soldiers; coordinated with a team from the ACLU to persuade the military services and the Department of Defense to revise policies governing open service by transgender service members.
Before the Supreme Court's decision in Obergefell v. Hodges, advised senior officials of a state with a constitutional prohibition on same-sex marriage about options for providing benefits to same-sex partners of state employees.
Successfully represented a U.S. Army veteran in obtaining entitlement to Combat-Related Special Compensation.
U.S. Marine Corps officer (Active 2005-2009; Reserve 2009-2013)
Education
William & Mary School of Law, J.D., 2012
magna cum laude
Order of the Coif
William & Mary Law Review, Editor-in-Chief
Thatcher Prize for Excellence in Graduate and Professional Study
Lawrence W. I'Anson Award (highest award given to a graduating student by the Law School faculty)
Princeton University, Woodrow Wilson School of Public and International Affairs, A.B., 2005
Judicial Clerkship
Hon. Rebecca Beach Smith, U.S. District Court, Eastern District of Virginia, 2012 - 2013