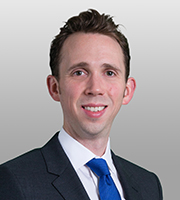 Ian Brekke is an associate in the firm's Washington, DC office, advising clients across a broad range of government contracting issues, including providing pharmaceutical companies and defense contractors with guidance on government investigations, FAR and DFARS requirements, contract novation, and intellectual property rights.
Mr. Brekke is also a litigator, with experience representing clients in high-stakes patent litigation in both Federal District Court and the International Trade Commission.
Before joining the firm, Mr. Brekke clerked for Judge Andrew J. Kleinfeld on the U.S. Court of Appeals for the Ninth Circuit and for Judge Robert B. Kugler on the U.S. District Court for the District of New Jersey. Before that, Mr. Brekke spent a year litigating RFRA lawsuits at Alliance Defending Freedom in Washington, DC.