Brian Ager
Senior Advisor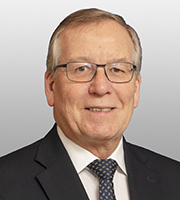 Drawing from his extensive experience working with policy makers in Brussels, Brian Ager, a non-lawyer, supports clients – especially those in the life sciences, technology and industrial sectors – in aligning their business interests with policymaker objectives.
Mr. Ager most recently served as the Secretary General of the European Round Table of Industrialists (ERT), a forum bringing together chief executives and chairmen of major multinational companies of European parentage.
In his previous position as Director General of the European Federation of Pharmaceutical Industries and Associations (EFPIA), Mr. Ager was responsible for the trade association's strategy when liaising with European institutions such as the European Council, European Commission and the European Parliament.
Prior to his position at EFPIA, Mr. Ager was Secretary General of EUROPABIO, an industry policy forum on biotechnology. He has also worked at the European Commission, the Organisation for Economic Co-operation and Development (OECD), and for the British government.