Our Website Uses Cookies
We and the third parties that provide content, functionality, or business services on our website may use cookies to collect information about your browsing activities in order to provide you with more relevant content and promotional materials, on and off the website, and help us understand your interests and improve the website.
For more information, please contact us or consult our Privacy Notice.
Your binder contains too many pages, the maximum is 40.
We are unable to add this page to your binder, please try again later.
This page has been added to your binder.
Covington Hosts 2019 Diversity Summit
August 29, 2019
Covington hosted its annual Diversity Summit for prospective summer associates. The summit provides an opportunity to introduce a diverse pool of candidates to Covington lawyers who represent the firm's many areas of practice and who are also members of our affinity groups.
Our U.S. offices came together for the event in DC, where the summit opened with welcoming remarks from Diversity Committee co-chair Mike Imbroscio, Diversity and Inclusion Director Floyd Mills, and firm chair Tim Hester. The highlight of the event was an associate panel on firm life. Associates Lindsey Barnhart, Peter Komorowski, Jamin Koo, Kassandra Maldonado, David Sneed, and Alicia Zhang participated in the panel discussion that was moderated by Brianne Bharkhda, a partner and a member of the firm's Standing Committee on Diversity and Inclusion. Our lawyers discussed the firm's commitment to diversity and inclusion, as well as the many factors that have shaped their personal experiences at Covington.
The 2019 events demonstrated Covington's ongoing commitment to recruiting a diverse pool of talented summer associates. We look forward to continuing this tradition in the coming years.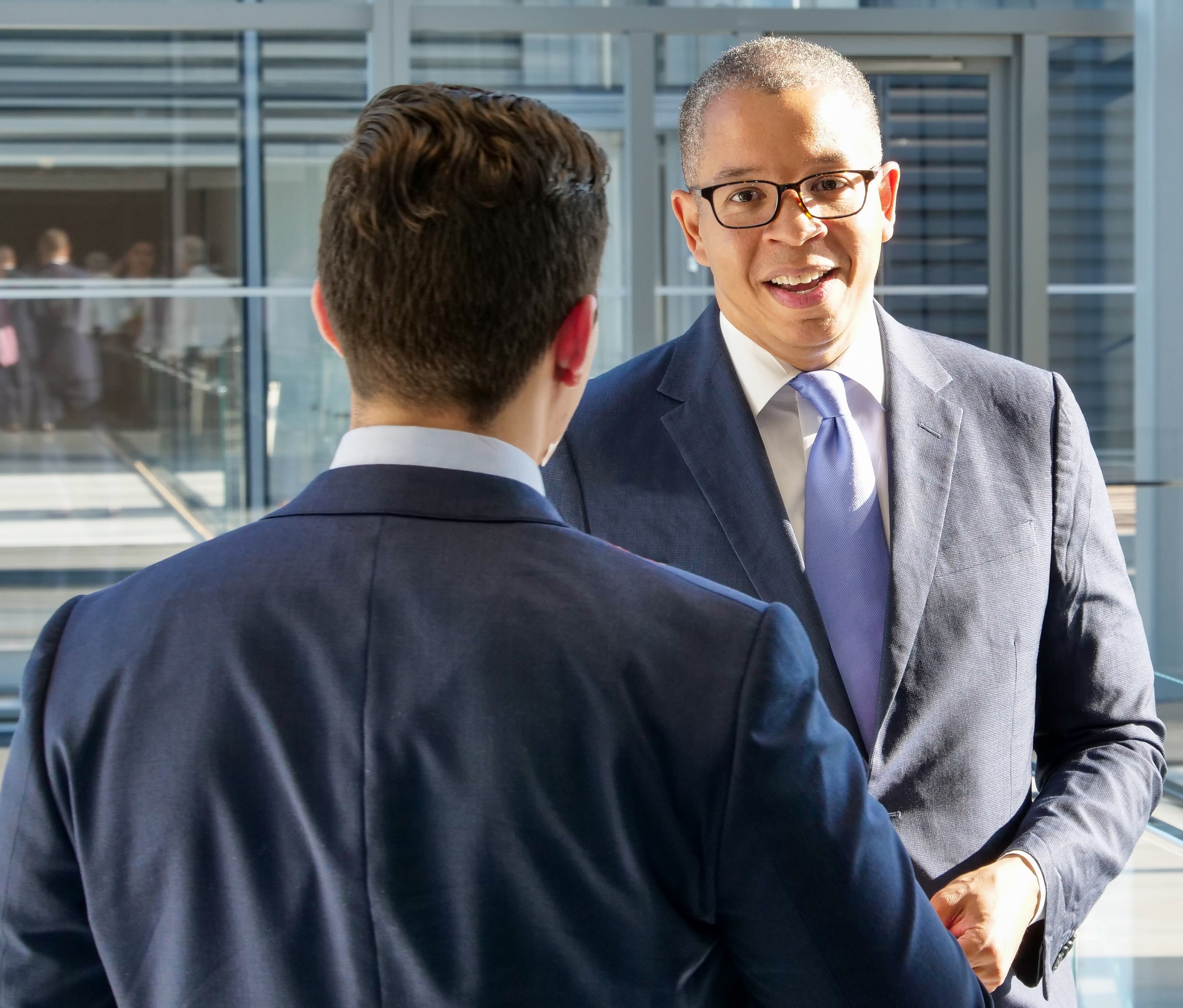 Aaron Lewis, a partner in our Los Angeles office,
meets with one of our candidates during the Diversity Summit.