Our Website Uses Cookies
We and the third parties that provide content, functionality, or business services on our website may use cookies to collect information about your browsing activities in order to provide you with more relevant content and promotional materials, on and off the website, and help us understand your interests and improve the website.
For more information, please contact us or consult our Privacy Notice.
Your binder contains too many pages, the maximum is 40.
We are unable to add this page to your binder, please try again later.
This page has been added to your binder.
Dr. Arin Reeves Presents The Next IQ: Inclusive Intelligence
May 2, 2018
Dr. Arin Reeves presented The Next IQ: Inclusive Intelligence, the Interruption of Implicit Bias & Workplaces That Work Well to Covington's U.S. lawyers. The presentation covered many of the specific implicit biases that affect the ways in which we learn, work, and lead, and how we can break our biases to achieve our highest potential as individuals and organizations. Although there has been a lot of dialogue on implicit and unconscious bias, unpacking this concept to understand the myriad of "mental shortcuts" we take that impact how we work with, and value, others is critical to the diversity and inclusion journey of any organization.
This most recent presentation was one in a series of presentations Dr. Reeves has delivered to Covington's lawyers. Each presentation has been well received and followed by a lively discussion.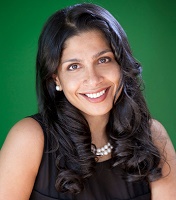 Dr. Reeves is a leading researcher, author, and advisor in the fields of leadership and inclusion. She studied business at DePaul University's College of Commerce, attended law school at University of Southern California, and received her Ph.D. in Sociology from Northwestern University. She is a best-selling author of two books (The Next IQ and One Size Never Fits All), and is the President of the research and advisory firm, Nextions.