Our Website Uses Cookies
We and the third parties that provide content, functionality, or business services on our website may use cookies to collect information about your browsing activities in order to provide you with more relevant content and promotional materials, on and off the website, and help us understand your interests and improve the website.
For more information, please contact us or consult our Privacy Notice.
Your binder contains too many pages, the maximum is 40.
We are unable to add this page to your binder, please try again later.
This page has been added to your binder.
Diversity Speaker Series: Female Leaders in Law and Compliance
July 3, 2017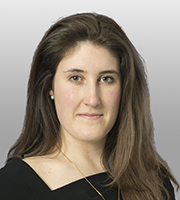 On June 20, Covington's Diversity Committee in London hosted a panel event on "Female Leaders in Law and Compliance". The panel was comprised of Funke Abimbola MBE (General Counsel and Head of Financial Compliance, Roche), Bukola Adisa (Head of Europe Regulatory Compliance Monitoring and Testing, HSBC) and Pamela Hutchinson (Head of Diversity and Inclusion EMEA, Bloomberg), and was chaired by Covington associate Hannah Edmonds.
Topics discussed included:
each panellist's experiences as black female leaders in (male dominated) STEM / finance / consultancy sectors;
can women have it all (work, family…)?;
should there be an increased focus on specific workplace initiatives targeting black women?;
views on targets/ quotas;practical initiatives to increase retention of a "diverse" workforce (including ensuring that initiatives such as those relating to gender/ethnicity are not operating in silos); and
the importance of inclusion as well as diversity.
The panelists brought considerable experience to bear—each from a different career perspective. Funke Abimbola MBE spoke in particular about taking every opportunity to excel even in the face of difficult workplace situations, the importance of championing others at work and the growing importance for service providers in addressing workplace diversity. Ms. Adisa discussed the importance of female mentors and sponsors and how significant it is for women, and in particular women of colour, to see and have access to women like them in senior roles within large organisations. Ms. Hutchinson drew on her long career in the diversity space to provide interesting insight into how the perception of diversity and its role within corporations is changing, and, on the topic of whether or not professional women can "have it all", emphasised the importance of finding an honest balance.
Discussion was lively among the panelists, and they fielded questions from the floor with similar frankness. Around 70 attendees, including several clients, joined the event in the London office and by VTC from various U.S. offices.