Our Website Uses Cookies
We and the third parties that provide content, functionality, or business services on our website may use cookies to collect information about your browsing activities in order to provide you with more relevant content and promotional materials, on and off the website, and help us understand your interests and improve the website.
For more information, please contact us or consult our Privacy Notice.
Your binder contains too many pages, the maximum is 40.
We are unable to add this page to your binder, please try again later.
This page has been added to your binder.
Covington Supports Efforts to Increase Women on Corporate Boards
May 5, 2016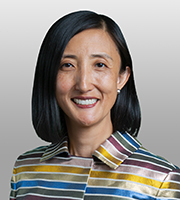 Covington is proud to serve as a sponsor for DirectWomen, a nonprofit dedicated to increasing the number of women lawyers serving on corporate boards. As one way to help further this goal, DirectWomen holds a three-day institute that provides an orientation and overview of significant issues facing boards for the women selected to participate.
In May 2016, four of Covington's senior women lawyers attended an informative panel and networking session held at Facebook's campus in Menlo Park—the first DirectWomen event held in Silicon Valley. A vibrant panel of women with experience on major public corporation boards shared their experiences and tips for securing positions on corporate boards.
"We are impressed with the organization's objectives and agree with the panelists that public corporations benefit from greater diversity and participation by women on their boards," said Clara Shin, partner in our San Francisco office. "As the panelists at this event made clear, there is a compelling business case for increasing the representation of women on corporate boards. Covington is delighted to support DirectWomen in its efforts to advance board opportunities for women," Clara remarked.
DirectWomen also holds an annual fall luncheon in New York, where the group awards the Sandra Day O'Connor Board Excellence Award to women lawyers who have served on the boards of public companies and have worked to advance the value of diversity in board positions.
Covington has a long-standing commitment to supporting women lawyers, both at Covington and in the broader legal community, and is proud to be a platinum sponsor of DirectWomen.