Our Website Uses Cookies
We and the third parties that provide content, functionality, or business services on our website may use cookies to collect information about your browsing activities in order to provide you with more relevant content and promotional materials, on and off the website, and help us understand your interests and improve the website.
For more information, please contact us or consult our Privacy Notice.
Your binder contains too many pages, the maximum is 40.
We are unable to add this page to your binder, please try again later.
This page has been added to your binder.
Anne Lee attends LCLD's Five Year Anniversary Conference
March 4, 2016
Covington partner Anne Lee recently participated in the Leadership Council on Legal Diversity's Conference in Austin, Texas as a member of the 2016 class of Fellows. The conference coincided with the five-year anniversary of the LCLD Fellows program, which has trained more than 800 senior, mid-career attorneys since 2011 and is one of LCLD's most important initiatives, connecting high-potential attorneys from preeminent organizations through a year-long professional development series.
The Austin conference served as the kick-off for the 2016 class. "The conference truly exceeded my expectations," said Lee. "Not only did the Fellows program bring together an impressive group of diverse attorneys from across the legal profession, but also it stimulated the kind of frank, personal, and challenging discussions that we need to be having. I left the weekend feeling inspired by the other Fellows and eager to find ways to help each other grow as individuals and professionals."
Lee remarked that the LCLD's long-term commitment to diversity also dovetails with Covington's approach: "Covington shares LCLD's conviction that diversity is a critical and necessary driver of excellence in the legal profession, and that diversity goes beyond recruiting the best talent -- diversity is also about investing in training and development and setting up attorneys for success."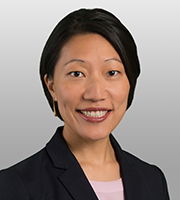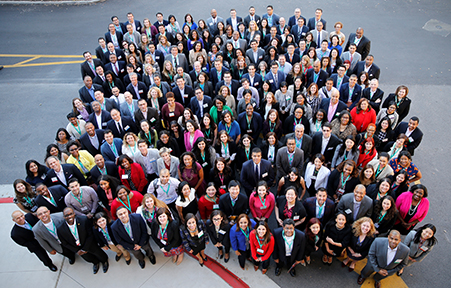 Group photo credit: Joe Mahoney