Our Website Uses Cookies
We and the third parties that provide content, functionality, or business services on our website may use cookies to collect information about your browsing activities in order to provide you with more relevant content and promotional materials, on and off the website, and help us understand your interests and improve the website.
For more information, please contact us or consult our Privacy Notice.
Your binder contains too many pages, the maximum is 40.
We are unable to add this page to your binder, please try again later.
This page has been added to your binder.
Partners Phyllis Jones and Nancy Kestenbaum Named Law360 MVPs
November 25, 2015
Law360 has named Phyllis Jones and Nancy Kestenbaum as MVPs in their respective practice areas. The awards single out lawyers from across 31 practice areas based on their success in high-stakes litigation, record-breaking deals, and complex global matters.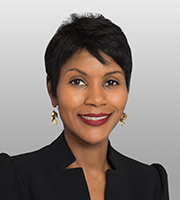 Phyllis Jones, Product Liability. Ms. Jones handles complex litigation facing the firm's pharmaceutical and healthcare clients. Law360 praised Ms. Jones for her "impressive hat trick" this year when representing Eli Lilly, winning three separate victories in Cymbalta withdrawal risks cases. "It's rare to get a lawyer, especially a young lawyer, who can both manage complicated litigation at a high strategic level and is equally good at standing up in court and being a trial lawyer," said Paul Schmidt, who co-chaired the three trials with Jones. "But Phyllis is terrific at both."
Ms. Jones' full MVP profile can be found here.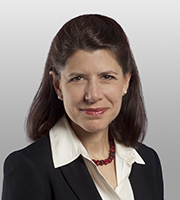 Nancy Kestenbaum, White Collar. Ms. Kestenbaum, co-chair of the firm's White Collar Defense and Investigations Practice Group, handles sensitive government and internal investigations and litigation. Law360 highlighted Ms. Kestenbaum's representation of Hyperdynamics during DOJ and SEC investigations, in which her work led to a favorable result on behalf of the Houston-based company.
Ms. Kestenbaum's full MVP profile can be found here.