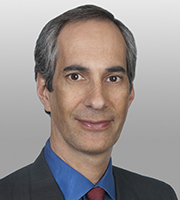 Thomas Isaacson has spent most of his 30-year legal career focusing on class action antitrust litigation. He has worked on approximately 50 antitrust class actions involving a broad range of industries, including pharmaceutical products, agricultural products, rail freight, banking, online hotel bookings, movies and music, high tech and animation employees, and many other products and services. Mr. Isaacson has a particularly strong understanding of the economic and statistical concepts that underlie current class certification work and other aspects of antitrust class actions and how to make them persuasive to a court.
Mr. Isaacson brings to any discussion of antitrust class action strategy a rich understanding gained from decades of working near full-time on such matters. He has represented both plaintiffs and defendants.
With a strong background in economics and statistics, Mr. Isaacson usually plays a major or leading role in the expert economic work that is crucial to class certification and other phases of antitrust class action litigation. He has worked with or against a significant portion of the economists who testify in this field.