Our Website Uses Cookies
We and the third parties that provide content, functionality, or business services on our website may use cookies to collect information about your browsing activities in order to provide you with more relevant content and promotional materials, on and off the website, and help us understand your interests and improve the website.
For more information, please contact us or consult our Privacy Notice.
Your binder contains too many pages, the maximum is 40.
We are unable to add this page to your binder, please try again later.
This page has been added to your binder.
#CovLatinx Spotlight: Jeff Kiburtz
October 14, 2019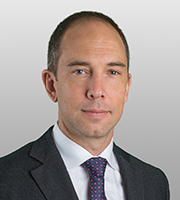 This week we are spotlighting the Latinx-focused pro bono work Jeff Kiburtz and other Los Angeles attorneys are doing as part of the #CovLatinx Spotlight Series in celebration of Hispanic Heritage Month. In this Q&A, Jeff talks about the great work we are doing in the Los Angeles office to support the local community.
How has your cultural background influenced the manner in which you approach your pro bono work?
I feel compelled to help how I am uniquely positioned to do so, which is doing direct services work for monolingual Spanish-speaking clients, especially immigration matters, especially now. There are relatively few Spanish-speaking lawyers in California, and even fewer who are at firms like Covington that strongly support pro bono work. My family speaks Spanish at home. I'm constantly in contact with first generation immigrants from countries all over Latin America, particularly Argentina, Colombia, Mexico, Venezuela, and Ecuador. I'm up-to-speed on what's happening in Latin America, both good and bad, and in some small way I can relate to the clients' stories. It just makes sense to focus my efforts there.
Why is your pro bono practice important to you?
I like helping people. I like feeling connected to the community. It helps me appreciate how incredibly fortunate I am. It provides a nice break from my day-to-day practice. And, it gives me an opportunity to work with people outside my practice group.
The Los Angeles metropolitan area has one of the highest percentage of Spanish speakers in the U.S.
How is the LA office helping to support this community locally?
For being a relatively small office, we punch way above our weight in terms of pro bono work, a very substantial portion of which is connected to the Latinx community. Neema Sahni, Jess Hanson and others are working on high-profile impact litigation like the "sanctuary city" cases for the City of LA, family separation damages cases, and work related to defending and enforcing SB 54, a California law that prevents state and local authorities from using their resources on behalf of federal immigration enforcement agencies. Working with lawyers at Disney, a number of us recently participated in an immigration clinic in an underserved agricultural community to the north of here. The office also does a variety of direct services work in the Latinx community -- Jess Hanson, Heather Habes, Chas Hamilton, Mark Chen, Nik Lampros, Jake Levine, Paulina Slagter, and Morgan Lewis all come to mind as having done so recently. Of course no discussion of pro bono in LA would be complete without mentioning Mitch Kamin, who is instrumental in all of it.
What are some of the current pro bono projects you are working on?
I just wrapped up an asylum case for a client from Venezuela and a wage and hour case for a client from Mexico. I'm working with Morgan Lewis on an asylum case for a journalist from Cuba, Heather Habes on a workplace harassment case with a worker from Mexico, and with Jess Hanson on an immigration case for a family from Mexico and El Salvador.
What has been your most memorable/impactful pro bono experience?
A couple of years ago Mark Chen and I obtained asylum for a transgender woman from Mexico. Despite having suffered unspeakable abuse by gangs and the police in Mexico, and otherwise having had a very hard life, every time we visited her in the detention center she showed nothing but grace, patience, and appreciation. Her story was so compelling that the judge granted asylum less than halfway through the direct examination.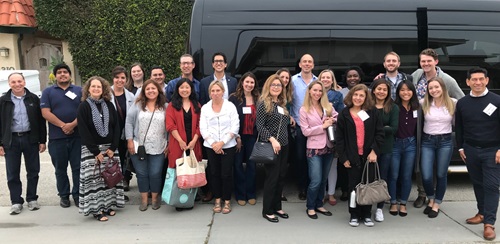 Related Offices
Related Regions