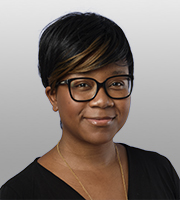 Chiz Nwokonkor is an experienced litigator, trade controls and investigations lawyer, having previously been a junior diplomat assigned to the UN security council with a portfolio encompassing several sanctions regimes. Her practice involves advising in the areas of economic sanctions, bribery and corruption, money laundering as well as fraud and international asset tracing.
She acts for a number of high profile corporates in relation to sanctions and export controls compliance around technology transfer, acquisitions/joint ventures and other aspects of international trade. Her practice extends to dispute resolution for financial institutions clients.
Ms. Nwokonkor regularly works with clients to develop robust compliance programs across multiple jurisdictions, and to advise on regulatory breach and enforcement issues. She conducts investigations and risk assessments for clients in numerous sectors and jurisdictions and delivers compliance training to senior executives on cross-border risk under the UK Bribery Act and other compliance and governance frameworks.