Pablo José Hernández Rivera
Associate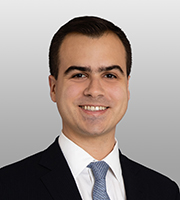 Pablo José Hernández Rivera is an associate in the firm's Washington, DC office and a member of the Litigation and International Arbitration practice groups.
Prior to working at the firm, Mr. Hernández Rivera clerked for the Honorable Gustavo A. Gelpí, Chief Judge of the United States District Court for the District of Puerto Rico. He also worked as Assistant Advisor in Public Affairs for the Governor of Puerto Rico, Hon. Alejandro García Padilla and was a blogger for El Nuevo Día, one of Puerto Rico's main newspapers.
Mr. Hernández Rivera is a member of the Bar of California. District of Columbia bar application pending; supervised by principals of the firm.