Our Website Uses Cookies
We and the third parties that provide content, functionality, or business services on our website may use cookies to collect information about your browsing activities in order to provide you with more relevant content and promotional materials, on and off the website, and help us understand your interests and improve the website.
For more information, please contact us or consult our Privacy Notice.
Your binder contains too many pages, the maximum is 40.
We are unable to add this page to your binder, please try again later.
This page has been added to your binder.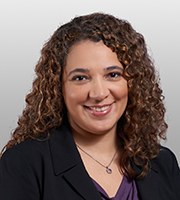 Damara Chambers advises clients on cross-border investment and national security matters, including national security reviews by the Committee on Foreign Investment in the United States (CFIUS), and on the application of international trade controls, including export controls and economic sanctions.
Ms. Chambers is recognized in Chambers USA for her extensive experience advising clients before CFIUS and advising companies regarding the mitigation of foreign ownership, control or influence (FOCI) under national industrial security regulations administered by the Defense Security Service (DSS) and Department of Energy.
Ms. Chambers has been involved in negotiating some of the most significant national security agreements with the U.S. government and has represented clients on a variety of landmark CFIUS and FOCI matters, including Nexen Inc. in its $15.1 billion sale to China National Offshore Oil Corporation; Stanley, Inc. in its $1 billion acquisition by CGI Group, Temasek Holdings in its multi-billion dollar investment in Merrill Lynch, and the Carlyle Group in its $1.9 billion sale of Standard Aero and Landmark Aviation to Dubai Aerospace Enterprise.
In the international trade controls area, Ms. Chambers advises companies on compliance and enforcement matters relating to U.S. export controls administered by the Departments of State, Commerce, and Energy and the Nuclear Regulatory Commission, economic sanctions administered by the Department of the Treasury, and import and licensing requirements imposed by the Bureau of Alcohol, Tobacco, Firearms and Explosives. She also frequently advises on trade control issues in mergers, acquisitions, and divestitures.
Ms. Chambers also has represented clients in federal court litigation on international and antitrust issues.
Advised GLOBALFOUNDRIES, a subsidiary of Mubadala Development Company, in securing CFIUS and FOCI approval for its acquisition of the IBM Microelectronics Division, valued at more than $1 billion.
Represented both Publicis Groupe S.A. and Sapient Corporation in securing CFIUS and FOCI approval for Publicis' acquisition of Sapient for $3.7 billion.
Advised Novartis AG in securing CFIUS approval for the sale of its influenza vaccines business to CSL Limited, and regarding CFIUS issues without formal notification in its three-part transaction with GlaxoSmithKline (GSK), including the $5.25 billion sale of Novartis' global vaccines business to GSK, the $16 billion acquisition of GSK's oncology business, and a consumer health care joint venture.
Led internal investigations on export control matters for a major U.S. aerospace manufacturing company and assisted with the design and implementation of corrective compliance measures.
Representative CFIUS and FOCI matters:
Abu Dhabi National Energy Company (TAQA) ‒ acquisition of a tolling arrangement in the electric power industry
Align Aerospace Holding, Inc. ‒ sale to Aviation Industry Corporation of China (AVIC)
BAE Systems, Inc. ‒ multiple acquisitions, including the Intelligence Services Group of L-1 Identity Solutions
Borealis Infrastructure Management Inc. ‒ multiple acquisitions of energy assets for OMERS Administration Corporation
British Telecommunications ‒ acquisition of International Network Services
Carlyle Group ‒ multiple transactions, including sale of Standard Aero and Landmark Aviation to Dubai Aerospace Enterprise
China National Offshore Oil Corporation Ltd. ‒ separate investments in Eagle Ford and Niobrara shale properties held by Chesapeake Energy
Dassault Systèmes ‒ acquisition of Accelrys, Inc.
Elbit Systems ‒ multiple acquisitions, including M-7 Aerospace
Energy Future Holdings ‒ investment in Oncor Electric Delivery Company by an investor group led by Canadian and Singaporean investors
Enstrom Helicopter Corporation ‒ acquisition by Chongqing Helicopter Investment Co., Ltd.
IBM ‒ sale of Product Lifecycle Management software business to Dassault Systèmes
Mubadala Development Company ‒ various matters
Nexen ‒ acquisition by China National Offshore Oil Corporation Ltd.
Nuclear Safety Associates ‒ acquisition by WS Atkins
Oregon Steel ‒ acquisition by Evraz Group
Pioneer Natural Resources ‒ Sale of interest in Wolfcamp Shale to Sinochem Corp.
Prysmian S.p.A. ‒ acquisition of Draka Holdings
Singapore Telecommunications Limited ‒ acquisition of Trustwave Holdings, Inc.
Stanley, Inc. ‒ acquisition by CGI Group
Temasek Holdings ‒ various matters, including investment in Merrill Lynch
Virgin Galactic ‒ investment by Aabar Investments
Advise various companies on FOCI mitigation arrangements and compliance with national industrial security regulations.
Representative International Trade Controls Matters:
Developed compliance programs for various clients, including policies, procedures, manuals and technology control plans relating to international trade controls compliance.
Advised various companies in navigating classification, licensing and compliance issues.
Assisted global defense electronics company with an audit of its International Traffic in Arms Regulations (ITAR) compliance program.
Conducted due diligence assessment of Export Administration Regulations (EAR), ITAR, sanctions, and antiboycott compliance in connection with the sale of a U.S. defense company.
Advised various clients regarding Iran sanctions issues.
Advised major multinational nuclear energy company regarding nuclear export licensing issues involving the Nuclear Regulatory Commission and Department of Energy.
Advised foreign nuclear research and development institute regarding US nuclear cooperation issues.
Assisted major multinational corporation in navigating Bureau of Alcohol, Tobacco, Firearms and Explosives (ATF) regulatory requirements related to importer registrations and Federal Firearms Licenses (FFLs).

Assisted client in obtaining compensation from the Austrian General Settlement Fund for Victims of National Socialism and represented client in a related federal interpleader action and the successful defense of the interpleader judgment in a Second Circuit appeal brought by competing claimants.
Representation of a Mexican family before the U.S. Citizenship and Immigration Services in connection with their applications for nonimmigrant visa status pursuant to the Victims of Trafficking and Violence Protection Act of 2000.
Representation of victims of a terrorist bombing in litigation against Hamas, the Islamic Republic of Iran, and Iran's Ministry of Information and Security.
Memberships and Affiliations
Executive Committee of the Yale Law School Association, Former Term Member
Society for International Affairs (SIA), Member
U.S. Department of Energy, Special Assistant to the Secretary (2001)

Naval Nuclear Propulsion Program Headquarters, U.S. Naval Officer (1996-2000)

U.S. Senate Committee on Finance, Legislative Fellow (1995)
Chambers USA, International Trade: CFIUS Experts (2016, 2017, 2018)
Chambers Global, International Trade: CFIUS Experts (2018, 2019)