Our Website Uses Cookies
We and the third parties that provide content, functionality, or business services on our website may use cookies to collect information about your browsing activities in order to provide you with more relevant content and promotional materials, on and off the website, and help us understand your interests and improve the website.
For more information, please contact us or consult our Privacy Notice.
Your binder contains too many pages, the maximum is 40.
We are unable to add this page to your binder, please try again later.
This page has been added to your binder.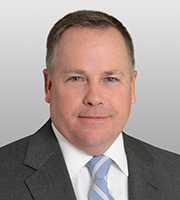 Como ex subdirector de la División de Fiscalización de la Comisión de Bolsa y Valores de los EE. UU. (U.S. Securities and Exchange Commission, SEC), Gerald "Jerry" Hodgkins tiene una amplia experiencia en la fiscalización regulatoria representando a instituciones financieras, empresas públicas, firmas de auditoría y personas naturales en investigaciones y fiscalizaciones entabladas por los reguladores financieros clave. El abogado Hodgkins tiene mucha experiencia en asuntos pertinentes a la SEC y en asuntos que involucran regulaciones sobre corredores de bolsa y asesores de inversión, la contabilidad de empresas que cotizan en bolsa y la ley anticorrupción de los EE. UU. También se enfoca en asuntos que involucran a la Junta de Supervisión Contable de Empresas Públicas (Public Company Accounting Oversight Board, PCAOB) y a la Autoridad Regulatoria del Sector Financiero (Financial Industry Regulatory Authority, FINRA).
Durante sus 20 años de trabajo en la SEC, el abogado Hodgkins supervisó más de 100 fiscalizaciones, incluyendo a casos de alto perfil que involucraron, entre otras áreas dentro de la jurisdicción de la SEC, la contabilidad y la divulgación de empresas que cotizan en bolsa, la Ley de Prácticas Corruptas en el Extranjero (Foreign Corrupt Practices Act, FCPA), el cumplimiento con las regulaciones de corredores de bolsa y asesores de inversión y el tráfico de información privilegiada. Las fiscalizaciones que él supervisó incluyeron a la sanción más grande en la historia de la SEC por fraude en informes de emisores y divulgación de información y a la primera—y aún más grande—resolución involucrando al artículo 304 de la Ley Sarbanes-Oxley de 2002.
Experiencia Laboral Previa
Comisión de Bolsa y Valores de los EE. UU. (U.S. Securities and Exchange Commission)

Director adjunto (2010-2017)
Subdirector (2007-2010)
Jefe de subdivisión (1999-2007)
Abogado (1997-1999)
Ámbito de práctica
Formación académica
Facultad de Derecho de la Universidad de Virginia, Doctor en Jurisprudencia, 1994
Universidad Tufts, Licenciatura en Humanidades, 1987