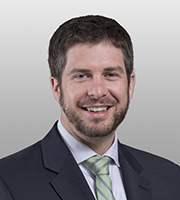 John Sorrenti advises clients across a broad range of complex government contracts law matters.
Mr. Sorrenti has experience representing contractors at all stages of litigation involving contract claims against the United States under the Contract Disputes Act. He also has litigated a number of bid protests at the Court of Federal Claims, the Government Accountability Office, and at the state and local level, and successfully represented contractors in size protests before the Small Business Administration Area Offices and the Office of Hearings and Appeals.
Mr. Sorrenti also has counseled clients regarding complex organizational conflicts of interest issues and assisted with crafting mitigation measures for proposal preparation. In addition, Mr. Sorrenti has represented several clients in suspension and debarment matters and drafted comprehensive responses to notices of proposed debarment.