Jessica L. Parezo
Special Counsel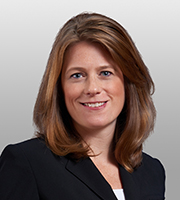 Jessica Parezo represents clients in complex intellectual property transactions including licensing, development, and acquisitions of technology assets. Drawing from her extensive experience in patent procurement and enforcement, her practice spans core technology sectors, including life sciences, digital health, software, and energy.
Ms. Parezo drives asset valuation in transactions by developing agile diligence strategies for all aspects of technology protection admist fast-evolving client needs. She directs competitive landscape evaluations, targeted freedom-to-operate analyses, and validity and patentability assessments.
Ms. Parezo's practice further includes Patent Trial and Appeal Board (PTAB) proceedings and strengthening patent portfolios poised for district court litigation.