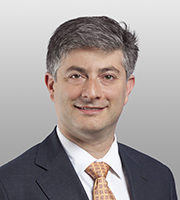 Jonas Marson is a corporate lawyer with over a decade and a half of experience in representing clients in complicated mergers and acquisitions and other business transactions. Mr. Marson provides practical legal advice to help his clients achieve their business objectives.
Over the years, Mr. Marson has advised key stakeholders in acquisitions and dispositions of companies, business divisions and core assets as well as in minority investments, strategic alliances and joint ventures.

Mr. Marson also advises emerging companies on transactional matters and provides general corporate advice to clients in a range of industries, including finance, technology and alternative energy. Mr. Marson has particular expertise in representing life sciences companies, including in product acquisitions, divestitures and financings.