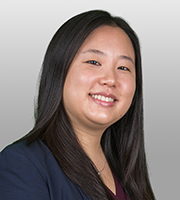 Jessica Lee primarily represents media companies, including media groups, entertainment networks, broadcast stations, and sports leagues and conferences, in content licensing and distribution arrangements across a variety of platforms and business models, including "over the top", "TV Everywhere", direct-to-consumer, subscription premium and other digital distribution models.
Ms. Lee has experience drafting, advising and negotiating complex licensing and distribution agreements, including affiliation agreements, retransmission consent agreements, and Internet and other digital distribution agreements. Ms. Lee's practice also includes assisting clients with media and intellectual property-related due diligence and contractual analysis in connection with corporate transactions and most favored nations analyses.
Ms. Lee's clients have included CBS, Disney, AMC Networks, NBA, Ovation and PBS.