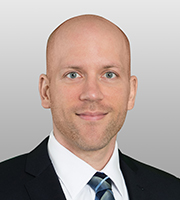 Scott Hartl is a staff attorney specializing in e-discovery, employment law, and securities litigation. He joined Covington in 2017.
Mr. Hartl supervises teams of contract attorneys and works extensively with Covington's internal review platforms as well as numerous e-discovery vendors' review and analytical tools.
Prior to joining Covington, Mr. Hartl spent eight years working in e-discovery at a premier litigation firm in the Washington DC area with a focus on securities litigation and project management.