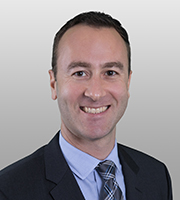 Jesse Gurman is an associate in the firm's Washington, DC office, practicing in the antitrust, litigation and investigations, and advertising and consumer law groups. He represents media, internet, technology, consumer brands, financial services, and other companies in merger reviews and criminal and civil regulatory investigations, and provides counseling and compliance advice on competition, consumer protection, and other public policy issues.
From 2013-2017, Mr. Gurman served as Deputy Associate Counsel and Deputy Staff Secretary in the White House, where he vetted senior political appointees throughout the Executive Branch and oversaw the legal and policy review of all legislation, Executive Orders, and other policy proposals submitted for President Obama's approval. He worked daily with senior members of the White House Counsel's Office, National Economic Council, Office of Science and Technology Policy, and National Security Council staff.
Mr. Gurman also has significant experience with empirical economic analysis, holding an M.S. in Applied Economics and prior positions at the Brookings Institution and as an economic policy consultant.